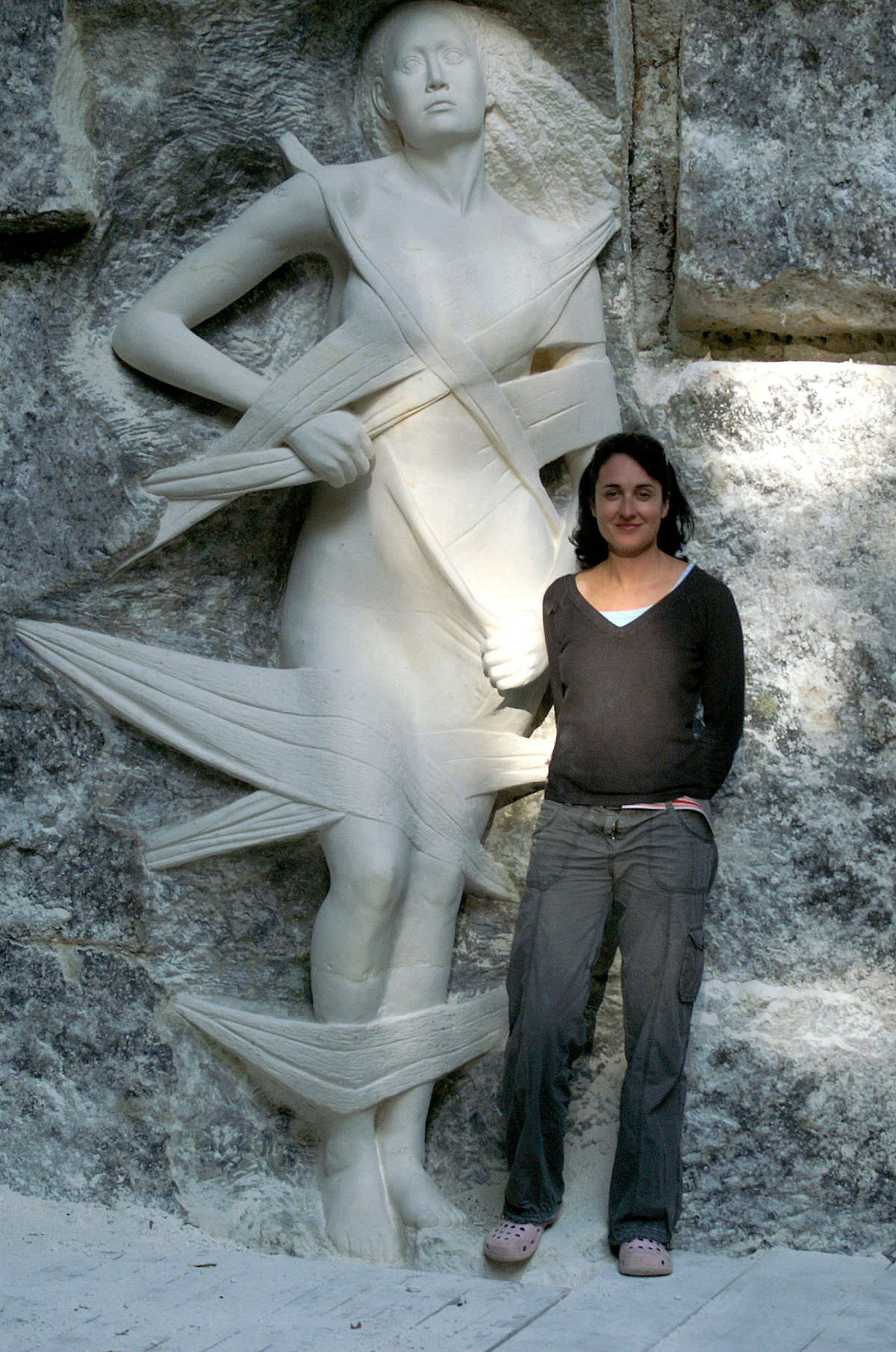 Lapidiales is an old stone quarry which has been turned into a sculpture park. It is situated in the middle of woodland in the French countryside in the Charante Maritime. Every year the park invites 4 sculptors who have been nominated by previous years artists. Each artist submits a project which if accepted is then realised during one month in residence. Artists are paid for their time and the work is kept by the project.
My first residency there was in 2008 I was co opted by Dan Chetrit. I was working directly into the cliff face. I had one month with no power tools, just od fashioned hand tools. The stone is a fairy soft lime stone. The stone in the living rock is damp so dust isn't a problem.
My piece was designed in keeping with the pieces a around it, which is not a normal way of making pieces there, but seemed right to me. The figure is 2.5m high and about 2m wide. The woman is rising out of her binding to escape naked and free.