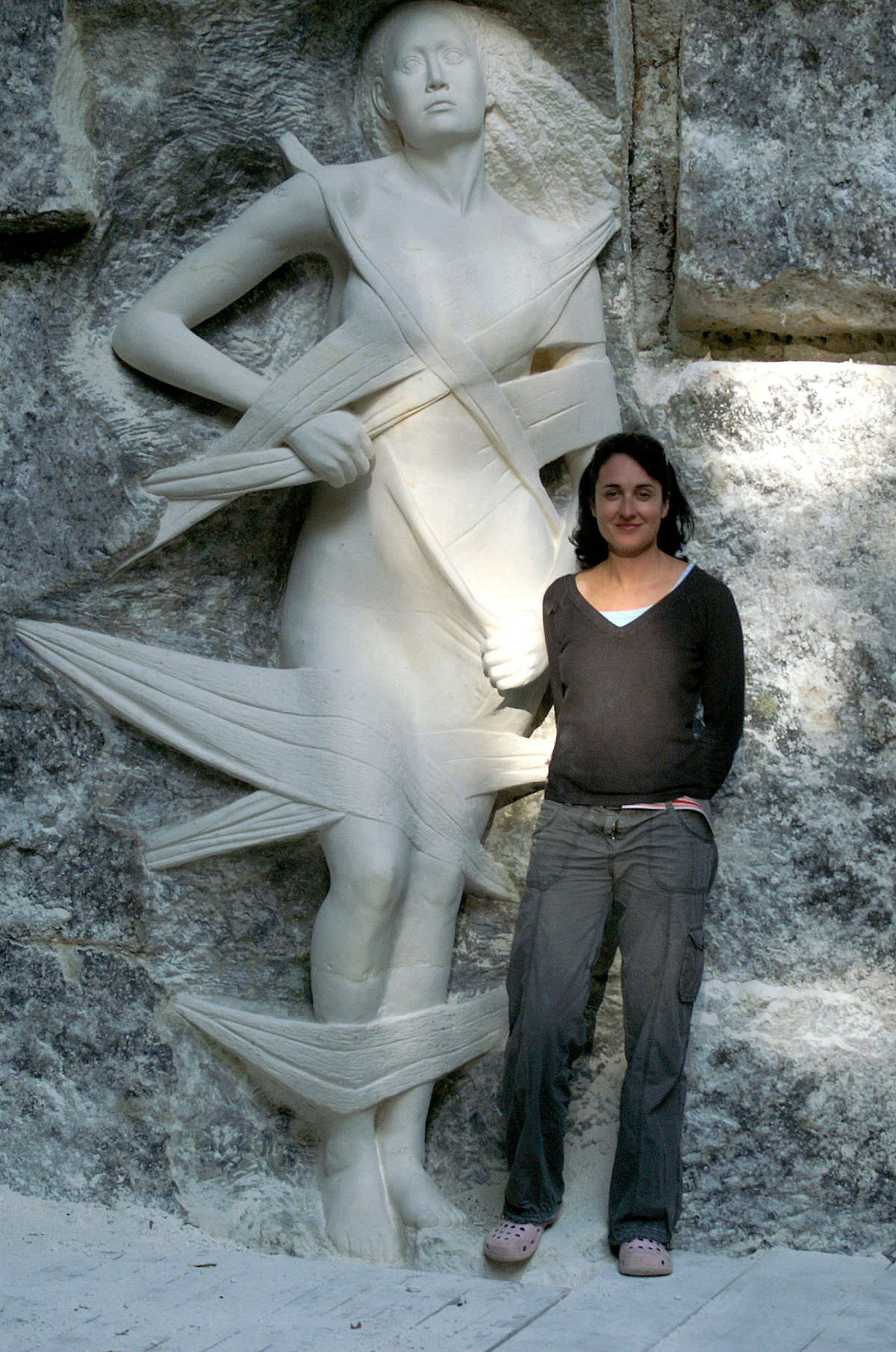 Natalie Staniforth has been sculpting professionally since 1995. During that time her work has spanned many disciplines, from film, to ice sculpture, to public art, but always predominantly following a love of figurative work and portraiture. This innate love and understanding of the human form has been greatly influenced, and improved, over the years by training and techniques learned in the film industry, so that the work emerging now promises to be an interesting mix of fine art and technically skill.
Work
On qualifying with BA Hons. in Technical Arts Interpretation from Wimbledon Art School, Natalie began working in the film industry as a sculptor in 1997. Her work took her to Australia then New Zealand where she was the art department sculptor for Lord of the Rings, then back to London for the first of the Harry Potter films.
In 2003 she branched out further into fine art sculpture working initially from London and now from Spain near Barcelona. Selling work via galleries in the UK, Germany and Spain, her reputation has gone from strength to strength, earning her places in residency in Canada at the Hotel du Glace (2004), at La Tannerie Stone Symposium, France August 2006 a two month residencies at Lapidates In France(2008 and 2014). (www.lapidiales.org) and a place in the Penza international sculpture symposium in Russia in 2009. Also competing in Ice carving festivals in London and Japan (with partner Bruno Fleurit (www.brunofleurit.com)
Now predominantly specializing in portrait sculpture and public art Natalie is redefining the art of portraiture with modern abstractions as well as highly skilled traditional pieces.
It is possible to buy original pieces of work, or commission new work, by contacting us through this site. Please visit the contact or portrait pages for more information.